What We Do
The Cashier's Office seeks to provide quality service in an efficient, professional and timely manner to Santa Barbara City College students, faculty, staff and others who make up the campus community in accordance with our mission to provide a diverse learning environment that inspires curiosity and discovery, promotes global responsibility and fosters opportunity for all.
At the Cashier's Office, we collect, accurately record and deposit all monies due to SBCC. We assist our customers in interpreting their student bill and managing their account balances.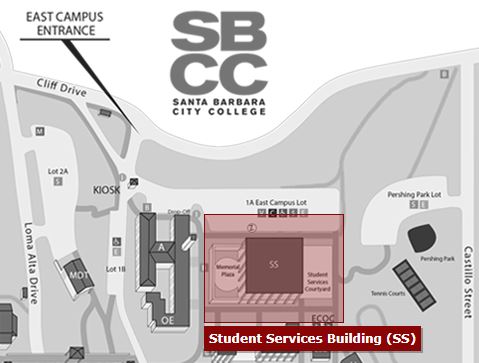 Please include your student identification number (K#) in your email.
Email communications should be sent by, and will be responded to, the student's pipeline email account. Communications received by a personal, unsecured email address may not be addressed.
---
Student Finance Staff
Located at Student Services Building, Room SS-150
Brittany Herrera
baherrera1@pipeline.sbcc.edu
Accounting Technician III
Parking Citations Payments
Trust Deposits
Sandy Ly
sqly@pipeline.sbcc.edu
Accounting Technician III
Student Refunds
Deposits
Ana Carter
apcarter@pipeline.sbcc.edu
Accounting Technician III
Third Partying Billings
Retiree Health Benefits Billings
Childcare Billing for Orfalea Early Learning Center
Located at Administration Building, Room A-130
Nicole Hubert
nchubert@pipeline.sbcc.edu
Student Finance Manager
---
CampusCard Administration is now located in the Office of Student Life, or by phone 805-730-4091.
Trust and Auxiliary Accounts Payable is located in the Accounting Offices and are now managed by the Accounts Payable team: Carlene Barrows and Robin Renee Collins.